Contact Us
Business Office
Phone: 970-266-4469
Email: pacsinfo@mimpacs.com
Support
Phone: 970-266-4464
Email: mimsupport@mimpacs.com
Welcome to Medical
Imaging Management
Radiology Solutions Made Simple
Medical Imaging Management (MIM) is proud to offer a robust ASP (Application Service Provider) PACS (Picture Archiving and Communications System) Solution to hospitals, outpatient clinics and diagnostic imaging centers across the United States. Medical imaging has gone digital, but many organizations have yet to realize the clinical benefits and return on investment. MIM's industry-leading informatics solutions can step your organization into the digital world.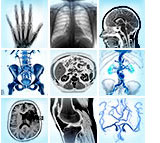 MIM PACS (Picture Archiving and Communications System) provides a completely secure, robust solution to radiology image archiving, report dictation, study and report storage.
We utilize Intelerad's IntelePACS suite of products.
Our clients have totally integrated patient image records, accessible 24/7/365 from any Web-based PC, anywhere in the world.
If you want to hear more about this simple, cost-effective solution for your Radiology needs, please contact Medical Imaging Management today!
MIM is proud to be a partner with Advanced Medical Imaging Consultants, P.C. (AMIC)—a company providing subspecialty radiology interpretations. For more information please click here.